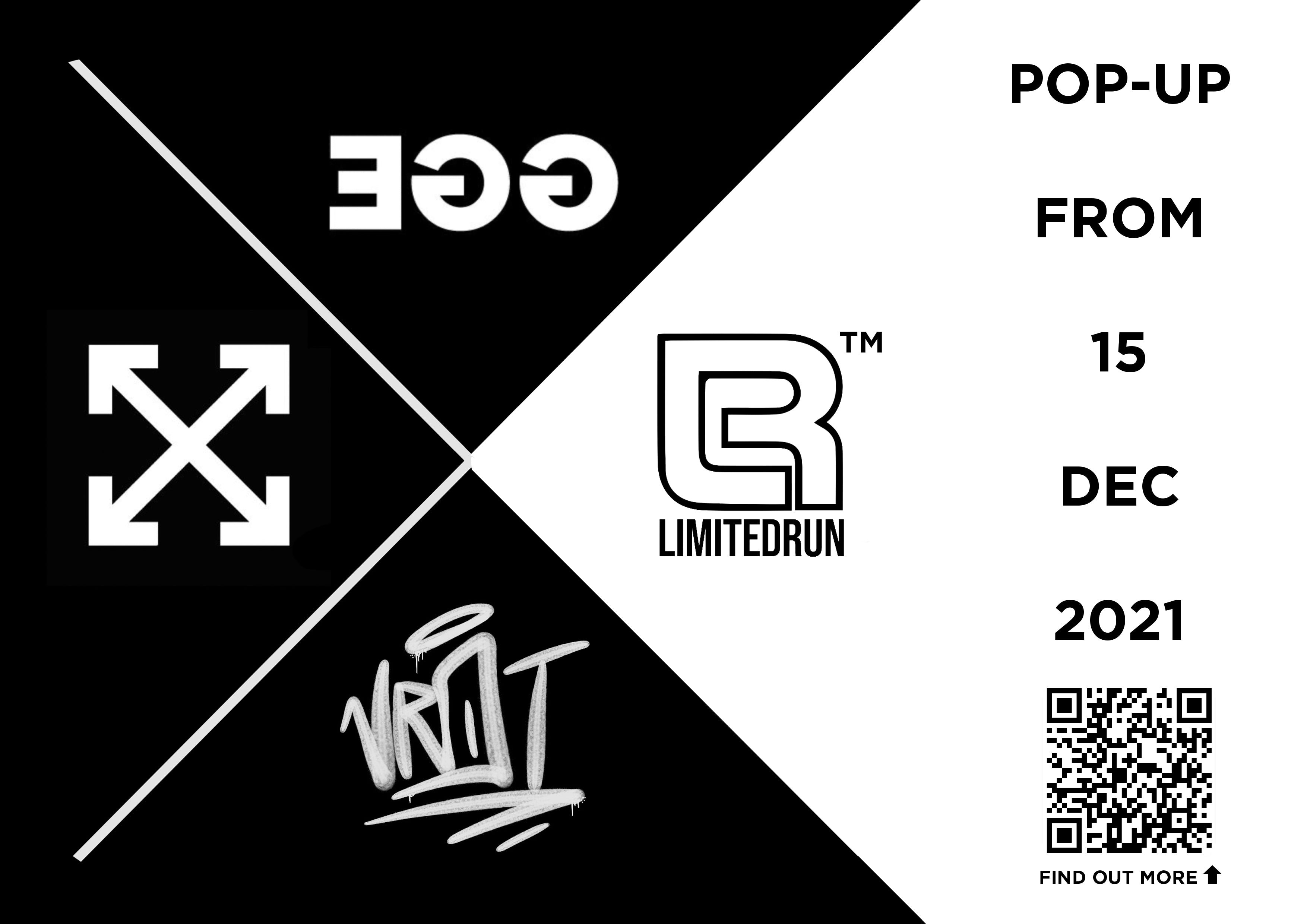 We are proud to announce that we have partnered alongside EGG Cape Town to bring to you our very first Pop-Up, based exclusively in the heart of the Mother City at WE ARE EGG in Cavendish Square.
IMPORTANT NOTE REGARDING ONLINE ORDERS:
Due to limited stock availability, some of our stock will be housed at We Are Egg and will be marked as follows: 
Should this be the case, we would only be able to confirm your order after 24 hours (as we would need to verify the stock availability at the store). Alternatively you could shop your selected sneaker in store. We appreciate your understanding and request that you contact us directly should you have any queries or stop by at We Are Egg to come check out our home for the holidays :) 
Whilst there will be a selection of the very best kicks, we are also using this time and space to commemorate and pay tribute to the late great fashion icon, Virgil Abloh. To celebrate the mind of the giant who kicked things off for many of us as sneakerheads, we are having a custom installation piece spray-painted, to commemorate the life of the former Head Designer of Louis Vuitton and Founder of Off White.
The installation will be done by infamous South African Artist, @astron021 and showcases some gems from our journey from the digital sphere into the physical space at Egg while also exploring Cape Flats sneaker culture as well as the life and loss of an icon in the sneaker and streetwear world. 
Partners:
Stay tuned for updates...
RIP VIRGIL ABLOH
Born: 30 September 1980
Died: 28 November 2021