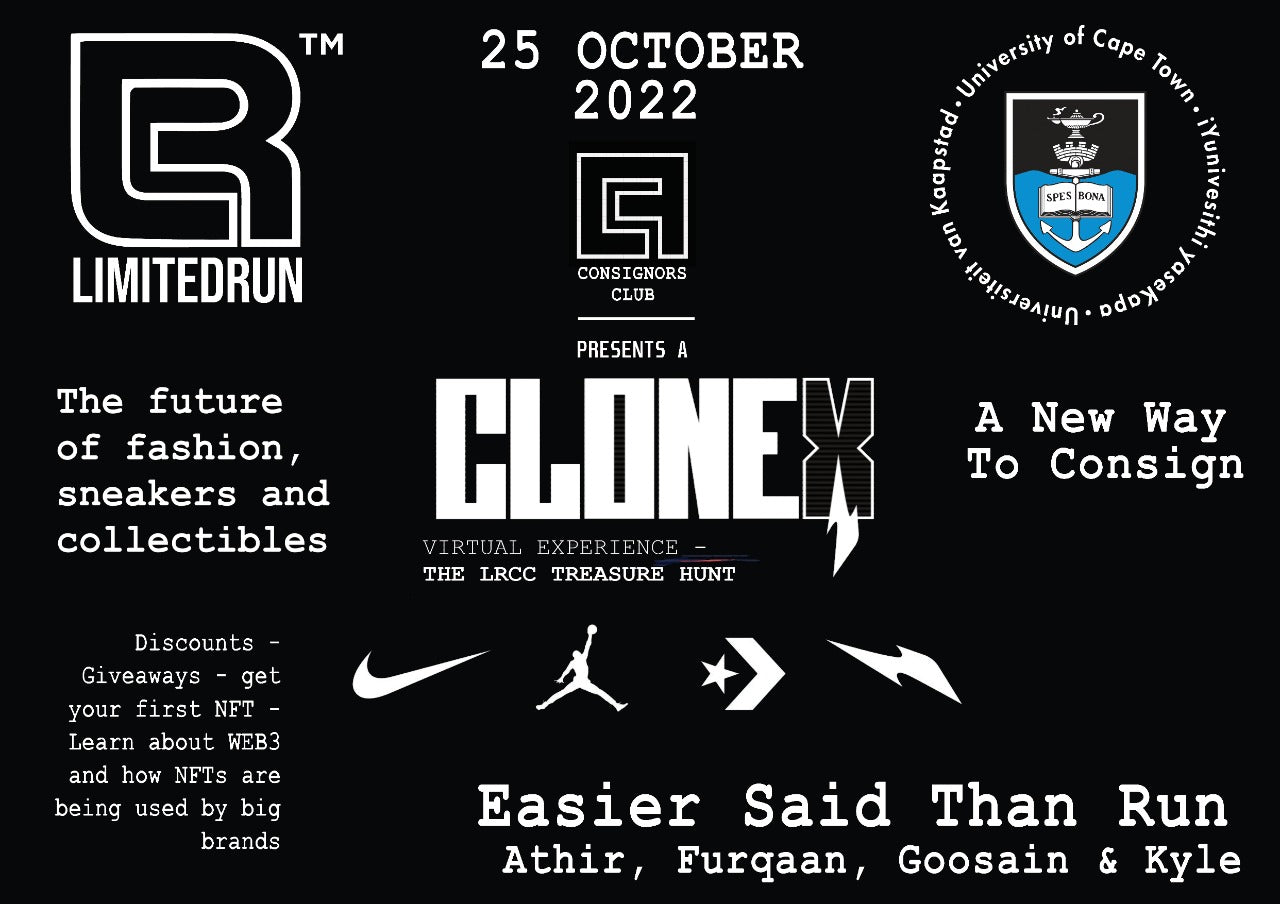 Early in 2022 we sponsored a postgraduate project at the UCT school of IT for the honours course: Systems Development. The team was tasked to develop a consignors platform for our Limited Run Consignors Club (LRCC) ready for WEB3.0.
Although seemingly daunting, they took on the task fiercely and last night they were honoured with a the 1st place prize for our project showcasing the Nike's CloneX virtual ecosystem focusing on some of the utility based aspects of blockchain technology and digital assets.
From left: Athir Fayker , Kyle Poggenpoel, Furqaan Parker , Goosain Allie  
 It has been an amazing journey guiding these young brilliant minds and allowing them to help us showcase the power of blockchain technology, NFTs and digital ownership. We cannot thank these guys enough for what they have accomplished. True builders, and the SA Tech industry should be happy to welcome these hard working and dedicated young developers who took home first prize for their work on our platform:
We wish these young builders everything of the best for the journey ahead. You will undoubtedly always remain part of the LRCC lore. 🏆
Check out the UCT information Systems LinkedIn post here. 
Stay locked for the unveiling of our platform which will coincide with some news around LRCC. 
For more information check out the LRCC page here.